Start Your Tailwheel Adventure
Tailwheel
Training

Master the challenge of flying a conventional gear airplane. Earn your Tailwheel Endorsement or complete your Biannual Flight Review in an classic Yellow Cub.
Personalized Instruction

Earn your next certificate or complete your next BFR or IPC in the comfort of your own airplane.
About the Piper
J-5A Cub
A classic pre-war design, intended for training and utility, the Piper J-5 'Cub Cruiser' is a larger, more powerful version of the Piper J-3 Cub.
About the Boeing
PT-17 Stearman
The iconic open cockpit trainer from the WWII era. Its simple, rugged design and challenging landing characteristics make it a true "pilot maker".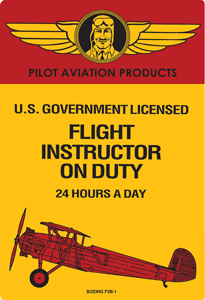 About GreyCat Aviation
Owned and operated by Rob Garcia, a Gold Seal CFI, CFII, MEI, ATP with more than 12 years of civilian flight instruction experience.
Extensive background providing quality instruction for Sport, Private, Instrument, Commercial and ATP certificates in both single and multi-engine airplanes, Biannual Flight Reviews (BFRs), Instrument Proficiency Checks (IPCs) and Tailwheel Endorsements.
GreyCat Aviation's J-5A is fully insured for instruction of pilots with all levels of experience. All major credit cards accepted.